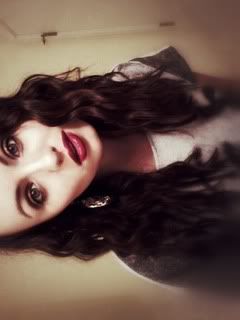 My daily habit.
Reside in Minneapolis.
I'm Lauren.
Try and keep up.
Lord have mercy I haven't seen a tumblr page in almost 2 months.
My life has been so busy/crazy/hectic/awesome/wonderful.
I'm working a full time job at a jewelry store & moving into my own apartment with Marriah August 1st.
I also spend almost every night at my boyfriend's place.
Meaning; no time for blog updates every day anymore >.<
I am sorry to my followers for my lack of interest to blog as much as I used to.
I miss expressing myself on here for only your eyes to see.
Even writing this feels like a good release of stress.
Words built up in my head, but not the voices that used to be there.
When you're happy, you forget about all the stuff that used to occupy your time.
My blog has become a timeline of Instagram pictures I post throughout my day.
I have everything I've ever wanted out of life, so I have no more depressing paragraphs about horrible relationships, or missing someone I loved that I never got to spend time with, or how I can't rely on friends.
I have a wonderful foundation that keeps growing and it's such a phenomenal feeling.  
The friendships I have are incredibly reliable and stable.
My job and living situation is finally where I wanted it to be.
I've figured out a career I really want to do for the rest of my life.
I'm in an emotionally and loving relationship with the man of my dreams.
Is there anything else I'm missing?
A cat.
Which I will be getting once I'm moved in and settled. 
I'm finally getting what I always gave.
Love one another, and you'll receive it back in double when you need it most. xx 
2 notes
reawakened-soul likes this
sonyamarie likes this
loveylauren posted this