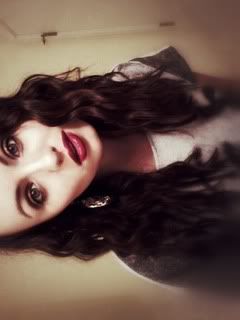 My daily habit.
Reside in Minneapolis.
I'm Lauren.
Try and keep up.
Evening my lovely followers!
I haven't done a blog update in what seems like forever. I had a fabulous New Years Eve, and a great few days start to the newest year! I have a feeling 2012 is gonna be a good one for me.
Currently watching Coraline and just got home from an awesome pasta dinner at the Green Mill with my family. So happy my new schedule for school is only Tuesday's & Thursday's so we can have family night every Wednesday! Not entirely excited for another quarter of stressful classes, but gotta get through them.
Spent an amazing afternoon with my love Lorrie who I hadn't seen since I left for Florida! Watched Horrible Bosses together and pigged out with some Sour Patch Kids an popcorn. <3
Also I've been working a ton, which is nice. I've tried my hardest to eat up all my free time with work, family, or friends. I hate just sitting around my house bored especially when I'm not in school.
Whale, gonna go chow on some peanut butter chocolate Haagen Dazs ice cream, and cuddle. Hope you all have a wonderful evening. x